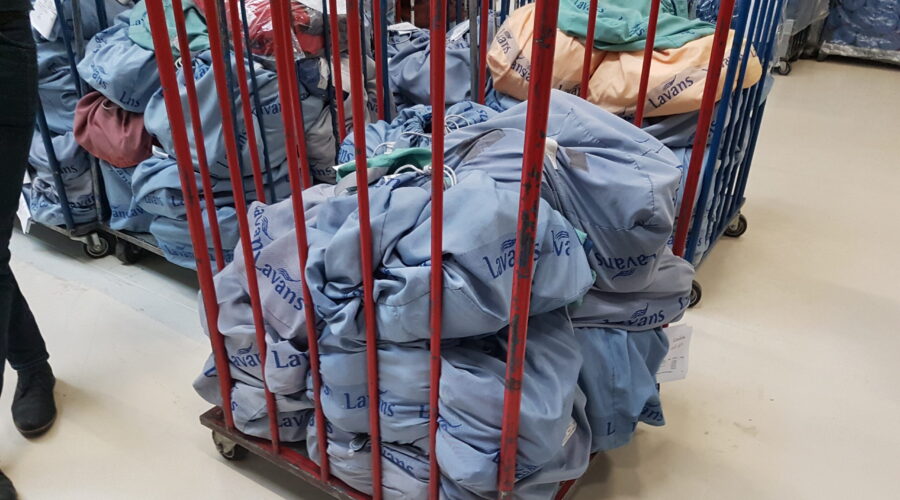 30/09/2020
Shark gets a job at state of the art industrial laundry
Facility service provider Lavans purchases AGV Ŝharko10 for internal trolley transport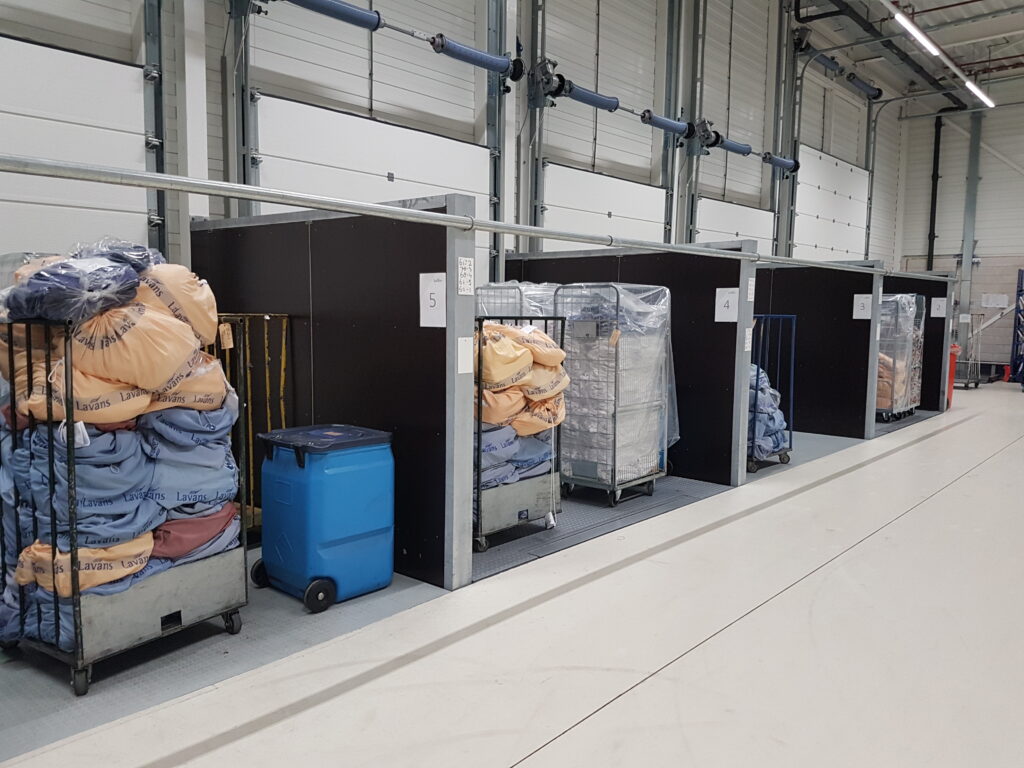 Lavans is a service provider in rental and maintenance of industrial clothing and company hygiene. They have various branches in the Netherlands. This autumn the production operation in Helmond will be strengthened with the Ŝharko10 AMR from MoviĜo Robotics in Haarlem.
Every day, hundreds of trolleys with door mats, work clothing and other laundry are processed in the various production areas of Lavans in Helmond. The trolleys end up at the correct docks through a buffer zone and a dispatch area. The trucks are loaded at the docks and the trolleys are delivered to various customers. The compact Ŝharko10 will from now on take care of a large part of this internal transport.
Finding a free location in a dock
"The Ŝharko10 scans the barcode on the trolley. And through an interface with the Lavans's ERP system, he then knows exactly for which route the order is intended, "explains Paul van der Hulst, managing director of MoviĜo Robotics. Every day Lavans runs 40 different routes with an average of 35 customers. "The Ŝharko10 not only drives the trolley to the correct dock, but also places the trolleys in it. Meanwhile, employees also fill the docks manually with carts. Thanks to our vision system, this collaboration runs smoothly and the AGV knows exactly where there is an available place in the dock."
Rolling trolleys
Joost van Dishoeck logistics manager of Lavans: "Not the product, but the combination between the software and the user ensures an optimal result. That is why we chose MoviĜo Robotics. Van der Hulst and his team really want to add value to the customer's process. The lines of communication are short, which is nice during implementation. " According to Van der Hulst, the biggest challenge during that implementation was the positioning of the trolleys when picking up. "It's not a pallet, of course. Trolleys can roll away. But together we have found a solution and build it so, that the Ŝharko10 can pick up the trolleys very accurately." This makes for a much better end result and uninterrupted process.
No "dumb" transport activities
By using the Ŝharko10, Lavans employees no longer have to travel the distances between the docks and the dispatch area themselves. "That saves a lot of time. Lavans is already a well-organized company, but this makes the process even better managed and more efficient, "says Van der Hulst.