Ŝharko5 AGV/AMR
Born to Move
The Half (EURO) Pallet Transporter
The Ŝharko5 is a extreme compact industrial AGV that transports half (euro) pallets and small trolleys. It will operate in areas where floor space is scarce and can work perfectly together with hardware devices. A true industry 4.0 solution.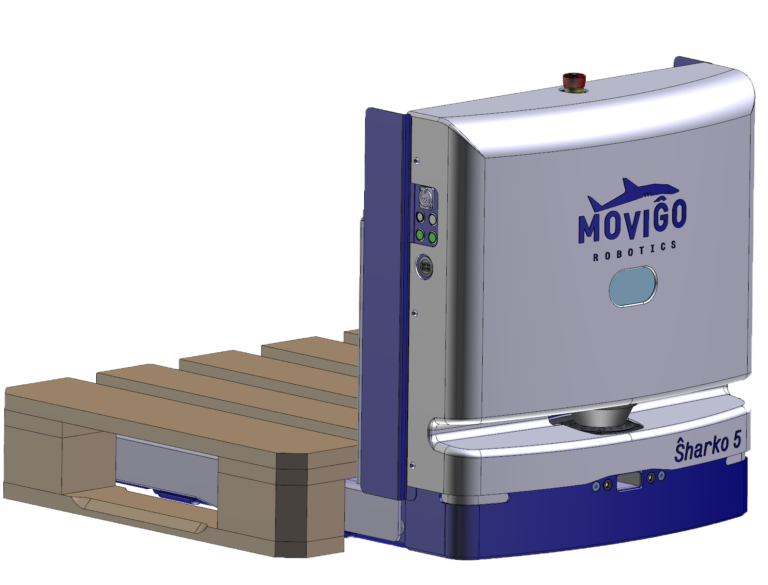 Automating intralogistics
We have have developed a compact industrial trolley transport AGV to support your production and intralogistical processes. This AGV delivers high capability in an extreme compact design.
The pallet AGV Ŝharko10 is especially designed to support the transport of goods and materials in production environments. It will operate on the factory floor, where it will replace manual transport of trolleys between different production or assembly lines, between production lines and warehouse, packing or shipping locations. Our solution can minimise the amount of manual labour throughout your processes. Because the vehicle navigates autonomous, no physical changes to its area of operation is required.
Ŝharko5 AGV characteristics
To enhance your workfloor processes and supply your organisation with more relevant data the vehicle collects data through:
Printing Industry Pallet Automation
The Ŝharko5 is especially developed to automate transport in professional print shops. Together with HP Indigo we developed the Ŝharko5. so that it works together with HP Indigo series. Maximise the printing capacity of HP Indigo presses by automatically loading and unloading them with the Ŝharko5.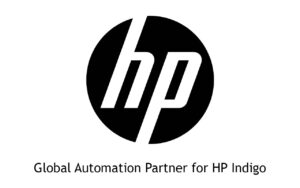 Do you want more information about the Ŝharko5?